ANDREW KRAMER, Video Copilot
"CAMERATRACKER is a rare plug-in that integrates powerful technology inside a streamlined workflow. Finally, direct access to a full featured 3D tracker at a plug-in price, a must have for every After Effects user."
In Video Copilot's 3D Set Extensions Tutorial , Andrew Kramer demonstrates how to create a 3D set extension with fog using Stock Footage using CAMERATRACKER to matchmove within AE.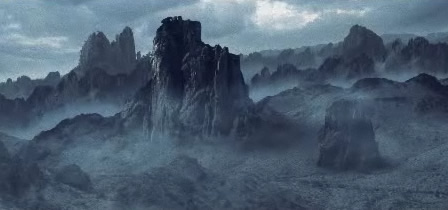 See also our complete list of CAMERATRACKER tutorials.
---
MICHAEL JONES, Media Designer
"The Foundry CAMERATRACKER is an excellent product. Being able to do a full 3d camera track and solve, all inside of After Effects, is awesome. We had to do extensive tracking to comp 3d elements, as well as track in sky replacements and CAMERATRACKER handled every shot with ease. Keeping the tracking workflow within After Effects saved a ton of time. For the price, it's easily one of the best 3d camera trackers currently available."
---
PEDER NORRBY, Trapcode
"Congrats on an awesome product! Easy to use and produces great results. Works great with the Trapcode Suite."
---
MARC R. LEONARD, Visual Effects Artist & Trainer
"I'm very excited about CAMERATRACKER; it's great to finally have this kind of power right within After Effects. Keep up the great work!"
---
MATT SILVERMAN, Executive Creative Director, Bonfire
"Amazing plug-in and a long overdue tool for AE. Works incredibly well; congratulations to The Foundry for such excellent work."
---
MARTÍN FERNÁNDEZ, Motion Designer
"Fast, accurate, and easy to use. A real workflow paradigm shift, and an absolute must have plug-in."
---
JORRIT SCHULTE, AE User
"This plug-in is very stable, and the tracks and solutions are great, even on poorer shots."
---
JONAS VAN GESTEL, Motion Graphics Designer, TheBlackBox.org
"Man this tracker looks great!"
---
JOSH JOHNSON, VFX Artist
"Thanks for bringing out this awesome camera tracking plug-in. Keep up the great work!"
---
WILLIAM J. MEYER, Motion Designer, VFX
"As a newcomer to camera tracking, I have to say it is exciting to implement this capability right inside in AE!"
---
MARK CHRISTIANSEN, Author of After Effects CS5 Visual Effects & Compositing Studio Techniques
"CAMERATRACKER will soon be the 'I can't believe I lived without this' addition to After Effects."
---
DANNY PRINCZ, Motion Graphics-VFX artist and professor at FXPHD
"It's amazing having this ability right in the After Effects® environment that so many artists are used to. Thank you The Foundry!"
---
MARK T. ARO, Post Production Supervisor - Finding Hope Now. Hyperactive Studios
"Your tools are very impressive! We are currently in post on an Indie Feature shot on 2 RED ONE cameras and the tools seem to handle the RED footage beautifully. We are doing all the post on this film with three guys in a garage, and with tools like these to add to our arsenal, the dream of making competitive feature films with high production value on an indie budget truly becomes a reality."