CGSOCIETY 2010 Retrospective

January 2010
MARI voted 4th most exciting thing to happen in CG in 2010.
"Bruno Nicoletti, Jack Greasley and the crew at The Foundry have all outdone themselves for years, (continuously if you ask me). Mari is a texture projection painting system developed by The Foundry R&D department and the texture department at Weta Digital. This 3D texture application is able to handle up to 30K textures and produce production-ready assets.
"3D texture painting used to be such a headache but with Mari, the arduous task of patching, mixing, lighting and baking a texture to a environment, a character or any piece of a digital element can now be comparatively painless."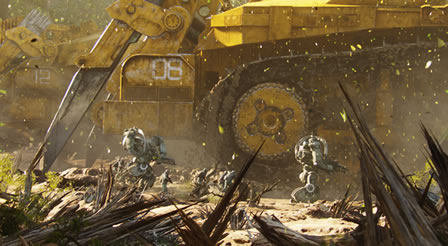 ---
Scott Spencer Review, 3D World Magazine Issue 137

December 2010
Scott Spencer has worked in the effects industry for 15 years as a physical and digital character designer, and currently works at the Weta Workshop.
Scott reviewed MARI for the December 2010 issue (137), summarising:
"Mari strikes me as an elegant, easy-to use, immensely powerful texturing tool. I came to it concerned that it would be overly technical and possibly even counter to an artistic approach to painting. That fear was unfounded. ... This package is made to be functional, usable, and powerful. I highly recommend it."