Chris Nichols, CG artist
"The contrasts in the surface details were tricky but MARI allowed me to see everything layered on in realtime as I was painting so I can make creative choices on the fly."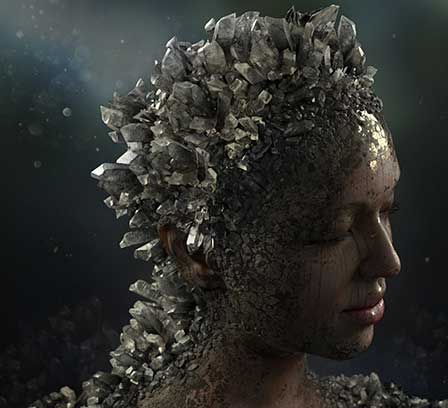 Album Cover
Image courtesy of Chris Nichols
---
Aardman's Pirates
James Furlong, Texture and Lookdev Lead on Aardman's Pirates
"MARI is such an intuitive and natural tool that the artists mastered it in no time and developed their own working methods. Using MARI we were able to organise our maps seamlessly, working up the level of painted detail, creating wet masks to help drive the huge water simulations, with the added benefit of being able make adjustments on the fly. All of this could have been a real headache in Photoshop."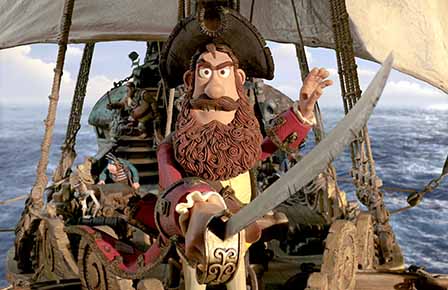 Aarman's Pirates
© 2012 Sony Pictures Animation
Images courtesy of Aardman Animations
---
Leigh van der Byl, MARI texture artist and CG talk host
"I love working with MARI because it allows me to work with massive numbers of large resolution textures on the film work I do. It's common on film assets to have numerous UV tiles per object and software like Photoshop can be really inefficient in dealing with such texture sets, MARI, on the other hand, is specifically designed to work this way. I just find the toolset so innovative. Its painting toolset is also very robust and intuitive.I consider it to be the best texture painting software I've used."
---
Beautiful Creatures
Scott Metzger, Digital Effects Supervisor, Beautiful Creatures
"MARI's perfect for me because it gives me unlimited freedom as an artist. I never have to worry about limitations. I just freely paint whatever I need and the software conforms and flows in a very intuitive manner. MARI is designed to improve workflow while allowing lightning fast results to aid with creating that image you've got stuck in your head."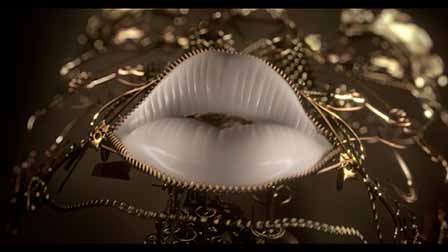 Nicki Minaj
© 2012 What A Music Ltd, Licence exclusive EMI Music France. Music video by David Guetta performing Turn Me On featuring Nicki Minaj
---
Weta Digital
Alwyn Hunt, Senior Texture Artist, Weta Digital
"MARI's fast and responsive and lets me concentrate on being an artist, removing the wasted time I once spent managing files. Its ability to handle large amounts of data saves a huge amount of time, which when you're working on feature films is invaluable."
---
LucasArts
Kim Libreri, Visual Effects Supervisor, Industrial Light & Magic/LucasArts
"Integrating MARI at LucasArts for Star Wars 1313 has helped us to work a lot more efficiently and contributed to making the game look visually stunning. MARI allows us to create more realistic assets using techniques similar to those we use at ILM for our movies. It's also been a real benefit that the texture artists are able to preview assets in real-time so they can interact with them and see exactly how they are going to look in-game."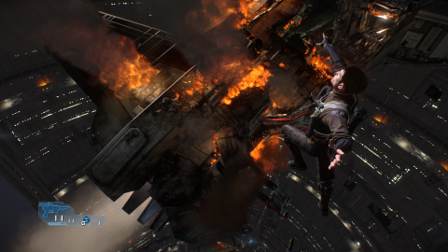 1313
© 2012 Lucasfilm Entertainment Company Ltd
Read coverage from leading games titles Gamezone and Develop.
---
Sony Pictures Imageworks
Rob Bredow, Chief Technology Officer,
Sony Picture Imageworks
"MARI streamlines our artist workflows on our most complicated assets. It is the latest addition to our pipeline as we provide artists with the right, innovative tools to meet any creative challenge."
---
Rushes
HAYDEN JONES, VFX SUPERVISOR, RUSHES
"Using MARI to paint was a revelation! It's immensely quick and intuitive. MARI allowed me to concentrate on the getting the artistic look right, without having to get bogged down in technicalities."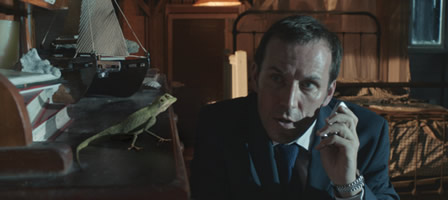 Death in Paradise
Image courtesy of Rushes and Red Planet Pictures
---
Mr. X
TREY HARRELL, LIGHTING SUPERVISOR, MR. X
"We were also one of the first studios in the world to adopt MARI into our pipeline, which proved crucial due to the enormous texture resolution requirements on many of our assets."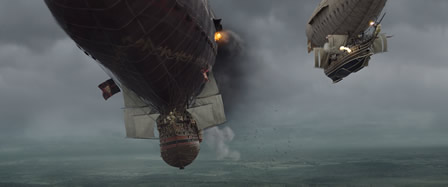 Three Musketeers
© Summit Entertainment & Constantin Films
Image courtesy of Mr. X
---
Baseblack
FREDRIK SUNDQVIST, CG SUPERVISOR, BASEBLACK
"We were immediately very impressed by how well MARI handles multiples of very big textures. We also really like all the paint tools such as the easy to use warper and the different clone tools. When we first saw it we thought 'at last here's a 3D paint package that might do away with the need for Photoshop.'"
Read the case study: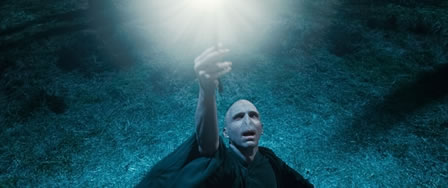 Harry Potter and the Deathly Hallows Part 1
© 2010 Warner Bros.
---
Fido
FREDRIK LIMSÄTER, CTO, FIDO
"We push MARI hard with high resolution textures on multiple uv-spaces in 3D all the time and it doesn't even break a sweat. MARI has changed the way we work with textures and look development; the process is now so much faster than artists concentrate painting instead of otherwise laborious tasks."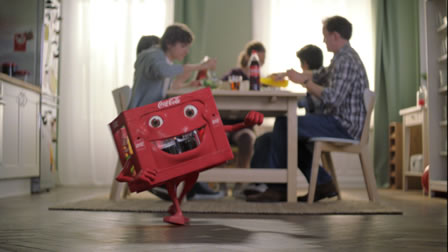 © Coca-Cola. Enterprises
Image courtesy of Fido.
---
Framestore
JESSE FLORES, JUNIOR TD, FRAMESTORE
"MARI really stands out as a 3D painting application because of its incredible brush library which allows you to add noise and fine detail with unbelievable accuracy. MARI had no problem handling the four high-resolution sharks with 4k textures on this commercial and I don't know of any other paint packages that could do the same. MARI made my texture work faster and a lot more fun."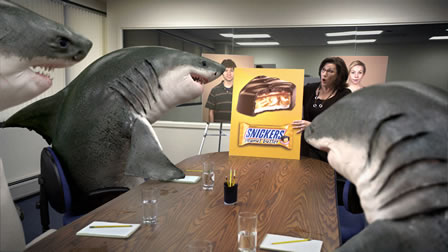 Snickers 'Focus Group'
Image courtesy of Framestore
ANDREW PEARCE, DIRECTOR OF RESEARCH & DEVELOPMENT, DREAMWORKS ANIMATION SKG