Discover the power of NUKE
The Foundry's high-end compositing software solutions, NUKE and NUKEX, are widely used across every sector of the media, entertainment and advertising industries. Studios and facilities around the world are being tasked with delivering ever more complex composites.
Taking users beyond a restrictive layer based approach, our solutions are node-based and give artists the freedom to work within a true 3D compositing environment. This approach opens up huge possibilities for visual effects work.
Our NUKE products offer high-end video compositing capabilities, and are both open and scriptable so can easily integrate into visual effects pipelines of all shapes and sizes. We provide users with the most extensive compositor toolkits available in the market today, allowing our customers to create cutting edge professional content from their desktop or workplace.
---
Which The Foundry products can help with compositing?
Compositing
Our NUKE products, including NUKE and NUKEX, are the industry standard Swiss army knife for compositing. Battle tested on the most ambitious visual effects projects ever attempted, NUKEX is proven to deliver a robust pipeline able to adapt and scale to any production's demands.
NUKEX also eases the process of working in stereo with a multi-view pipeline at its core.
---
"The additional tools in NUKEX have greatly helped Animal Logic on it's current projects. The 3D tracking and lens distortion tools are a fantastic addition and have been integrated as fundamental parts of our pipeline"
Aaron Barclay, Senior Compositing TD at Animal Logic
---
HIEROPLAYER is a VFX review tool built for artists, complementing HIERO and integrating with NUKE, and the VFX pipeline.  Giving access to the full HIERO project on the VFX workstation, HIEROPLAYER lets artists view shots in the context of a conformed HIERO timeline and quickly review versions of renders.
---
How have other customers dealt with Compositing challenges, using The Foundry software?
Our customers use our software to create increasingly complex and awe-inspiring, as well as seemingly simple, effects. They constantly challenge the realms of possibility, ensuring our products remain at the forefront of VFX software development as we strive to exceed the demands of our customers.
We pride ourselves on our long-standing commitment to our customers' needs. Examples of our compositing software being put to excellent use include: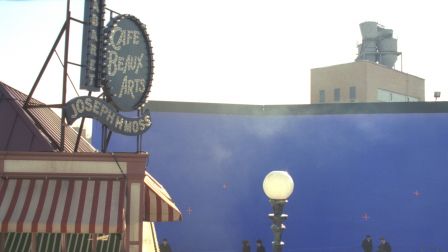 Boardwalk Empire
© 2010 Home Box Office/Bootleg Productions. Images courtesy of Brainstorm Digital.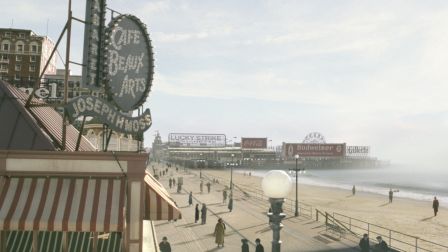 Boardwalk Empire
© 2010 Home Box Office/Bootleg Productions. Images courtesy of Brainstorm Digital.
---
Show me Compositing Customer Demos
We've all been entertained by the end result of hours of VFX work, but what happens behind the scenes to deliver the on-screen magic? Our customer demos take you 'under the hood' of major films, showing you exactly what goes into delivering the crowd-pleasing results: